A Washroom Revolution Practitioner
---
---
Starts From Greater Bay Area, Marching towards One Belt One Road New Era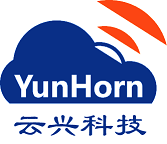 Vision
As an one-stop solution and product driven company, we provide specific best-of-bread products and the most suitable solutions for our customer. We aim to be smart washroom practitioner and innovator, and world-wide leader in smart washroom market segment.
We continually monitor technology trends to identify and bring to our clients insight of trends and innovations to ensure we offer the most advanced and proven technology – Technology that can best enhance not only the overall customer experience but can also help our clients promote their sustainable customer loyalty.


Values
Our young and highly skilled team takes pride in offering insightful, practical and beneficial solutions and products. We are committed to ensuring your needs are not only met, but exceeded on every product and solutions we developed together.
The company has designed and developed its own brand SmarToilets® IoT solution and products, from cloud platform down to various LoRaWAN sensor products,and have been widely used in smart city building automation, smart washroom sensing system and manage systems.